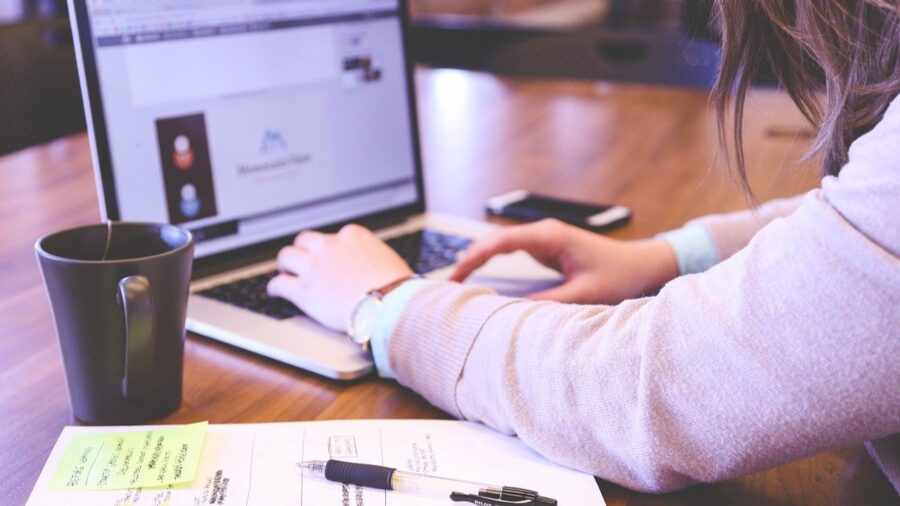 Your organization has a department of digital marketing. It is working day and night. Campaigns are on the track. You are spending significantly. However, sales and revenue level is not constant. Activities are many but results are few. Whether you have the right digital strategy or not?
Hold on! we will together evaluate your strategy this time with the 5 well-researched points. They are the backbone of a digital strategy, and if you feel you are hammering them, ROI is gonna multiplex. It's our claim!
Five powerful ways to know if your digital strategy is correct
1. Measure the value of website traffic
Measuring the value of website traffic is super important. Marketing efforts can bring many site visitors through page rankings, paid advertisements, etc. But measure whether your website traffic is bringing out any value or not. Are they contributing to ROI calculation? Is your web traffic staying with you for a long time? Are they converting into leads? Are these leads converting to customers? What is the percentage?
Action: Use Google Analytics, Hubspot or any other marketing tool to analyze your website traffic. See which source is bringing the results for your business. Rework on your digital strategy or tweak if needed.
Tip: Use better CTAs across your website to get better results.
2. Check the alignment with trends
Following digital trends is vital to come out of the history pages. You should know what is going on in the market, what your prospective customers are inclined towards, what updated resources are in use in the market, what innovative approaches your competitors are following, and so more. In short, try to be relevant and create a better impact.
Action: Follow ThinkWithGoogle, Google Trends, Sites like Social Bakers & stay updated on the trends & competitors.
Tip: Keep an eye on what your competitors are promoting through Facebook, using the Facebook Ads library.
3. Is your digital strategy clear and precise?
Check whether the digital strategy is precise or not. First, examine your specific marketing goals.
Your goals can be, for example,
number of visits on your website
number of shares on social media
number of positive Google reviews
number of leads
etc.
Secondly, set timelines for each goal.
Thirdly, examine frequently whether the goals are aligning with timelines or not. AND most important: Check whether your objectives are aligned with your business goals. If you are only using like ads to drive likes on the page, you should not expect people to visit your website, if you are only using boost posts to get likes on a post you can't rely on the same to drive your leads.
Have very clear objectives that connect well with your business goals.
Action: Follow the objectives & KPIs part in this post: 7 Proven Steps to Succeed In Social Media Marketing (Follow step 1)
Tip: Keep your goals in numbers with monthly milestones.
4. Reexamine buyer persona
Any marketing strategy must have a well-constructed customer profile. Whether you are writing a blog post, updating a social media post, revamping the website, using backlinks, or launching a campaign, it should be targeting your potential audience directly.
If your evaluation of followers says- you have 1000 followers, but none of them can be your customer, what's value then?
Action: 7 Proven Steps to Succeed In Social Media Marketing (Follow step 2)
Tip: Always use a minimum viable audience and keep optimizing on the same.
5. Do you have a content strategy?
Your content strategy starts with understanding your consumers, understanding their pain points and providing them with the right solution. In simple words, your content should be the spokesperson of the services you offer. Help, your prospects as much as you can with your content so they believe in your authority and pay you for your services.
Keep it simple, there are only two things a content can do; Educate or Entertain, you need to pick which track you would follow based on your target audience.
Sit down and evaluate your digital strategy, we are sure these points will help you evaluate things better. Let's connect soon to discuss your project.
Action: Follow the same post mentioned in the above points and look for Step 4.
Tip: Create content pillars for different objectives & different target personas.
I am sure, by now, you are in a better position to evaluate your digital strategy. You can also follow this post to understand social media strategy in a better way: 8 Questions to Create Effective Social Media Presence.