This article has been contributed by Mr. Murtaza Amin, founder of BizProspex a B2B Data company that helps you to optimize your B2B lead generation process.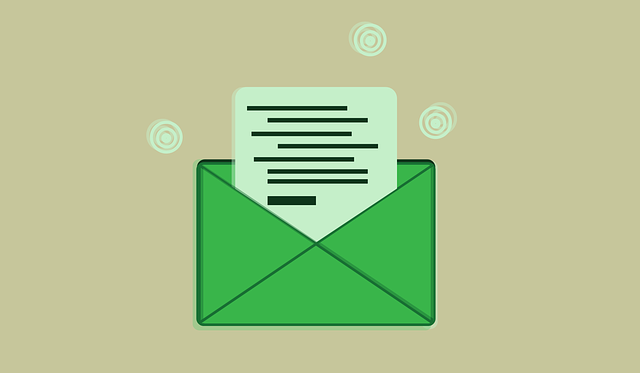 Email may be old, but it continues to remain the primary wheel of communication on the internet. Since email has already proven its metal and has established a firm trust among its users, digital marketers come up with new techniques day and night to exploit the prowess of emails.
In this constant hoard, the competition in email marketing has become very brutal and ruthless. The consumers "own" their inboxes and reserve their rights to whether open/read or ignore the email sent to them. In a stiff time like this, you can't just wait and hope that the user would read your email and respond, you need to be intentional.
Email marketing is now a wider phenomenon and not merely a concept that is worth considering. Gone are the times where billboards used to be the primary mode of marketing. Email is the modern day billboard which can be customized according to the needs of each and every individual or organization.
According to the stats, it is predicted that by the end of 2019, the number of people who use email will reach 2.9 billion. Also more than 270 billion emails are being sent and received each day. On an average an office worker receives 121 emails each day and sends 40 emails.
So cutting through the clutter in the inbox is a challenging task which you need to accomplish in order to get or remain successful. Therefore, here we suggest 5 extremely effective techniques to cut through the clutter in the inbox.

Send Personalized Email:

Imagine there is a huge crowd and you want to call your friend, would a Hi suffice? No. Then you yell and say Hii, would it suffice? No. Then you shout and say Hii Harry and finally your friend turns back! This is the power of personalization. Sending personalized mail would let you reach out to masses more effectively and would give you higher click-through rates. A personalized email includes the personal details of the prospect such as name, job title, and other relevant personal information. This develops more trust among users and gives them a feel that you know them personally
2. Crisp Subject Lines:
A subject line is the first impression of what the email would look like. So pay deep attention while drafting a subject line. Subject line catches the attention of the reader very fast if drafted properly. A good subject line is sure way to cut through the clutter in the inbox. Here are the do's and dont's while drafting a good subject line:
DO's:
Keep it short and simple.
It should explain the purpose of the email well.
Use keywords that can easily catch the eye of the user.
DONT's:
Don't use words like free, discount, as it may catch the eye of the spam trackers.
Avoid using text in CAPS. You don't want to look too pushy.
Don't make a very long subject line which is not mobile device friendly.
3. Segment your email list:
Gone are the times where one strategy fits all. Segment your email lists in order to draft customized email for each category of users. Keep in mind:
Their position in the sales funnel.
Their level of engagement with your organization.
Their past engagements with your organization.
4. Mobile Friendly:
With the inclusion of mobiles in every corner of every realm every smart email marketer swears upon making their email mobile device friendly. Here's the DO's and Don't's:
Don't include too many images
Avoid many bars
Avoid too many external linkages.
5. Format and wrapping up :
The format of the email is also very important. The position of the CTA, the text hierarchy everything comes to play to complete a good email. Everything in correct proportion makes a great recipe of the impactful email.
Also, the conclusion of the email matters a lot. You can include links to free and useful content, a free demo while concluding. This will further help you create an email that appeals to the masses.
So these are the 5 amazing and easy techniques that would let you cut through the clutter in the inbox. Communication is the fundamental behind every deal. So communicate wisely and let your email reach out to the target audience by inculcating these fundamental techniques.

The Bottom Line
By now you must be well-prepared to set out and make an impact via your prospects' inbox. However, the biggest factor in determining the success of your email marketing efforts is a high-quality database. Needless to say, if your prospect's contact information is not relevant, updated, correct, and verified, you may end up wasting resources on dead ends.
With that being said, it is not always practical or possible to employ stringent data quality checks or database cleaning in-house. Most B2B Sales and Marketing teams don't have the required expertise, resources, and even time to take up this challenge. Moreover, stopping the onslaught of data decay is a continuous process. So, what to do?
In this situation, hiring a data solutions company as your partner is the best idea. At BizProspex, we're fully-equipped to deal with your entire requirement related to CRM cleaning and CRM appending services. With nearly a decade's worth of experience under our belt, we've got the skill and experience needed to undertake these tasks.
If you really want to have impactful email marketing outreach for your organization, get in touch now!